About
Aquatech are a Water Treatment Specialist with over 20 years' experience within the industry. Our range of customers include large M&E contractors, Local Council Authorities, Hospitals, Private Schools and small, medium and large businesses.
Location
Aquatech operate from the South East and cover the whole of the UK irrespective of the size the site in both the public and private sector. We believe through the knowledge gained we are able to offer a highly professional & competitive answer to all your requirements and needs.
Services
The Water Treatment world is constantly changing and we can take care of all your requirements. This ranges from monthly temperature monitoring, sampling and analysis, Legionella risk assessment to more complex systems such as management of cooling towers.
WATER TREATMENT
The main objective of any form of Water Treatment is to reduce, remove and minimize undesirable characteristics within the water, conditioning it suitable for its' intended purpose.
Furthermore with the addition of desirable substances, which when added to a closed system, such as corrosion inhibitors or sequestration agents can produce a more stable water allowing it to be more efficient and fit for purpose.
Only a complete and thorough regime with investment will allow for real confidence that the services / system operates to its maximum potential.
Reasonably simply analysis of the water supply can be carried out to ensure that hygiene, legal and duty of care obligations are met. These analyses are carried out by our highly skilled personnel and where required samples will be submitted to a UKAS approved independent laboratory for pinpoint accuracy and the most effective treatment programme.
Please do not hesitate to contact us for further help or assistance.
WATER HYGIENE
Considering the varying needs, requirements and ultimately the uses our waters are put to, its' cleanliness must surely be of the utmost importance. Water within its' natural environment contains many bacteria's', some absolutely fine and required and others, such as Legionella, pseudomonas and e coli etc., are not.
It is not so much the bacteria's' that are harmful, it is how they are managed, treated, and therefore ultimately controlled. Therefore careful maintenance needs to be administered in order control these bacteria's'. All systems whether they are small domestic systems through to large industrial cooling systems fall under the same risk.
All works therefore need to adhere to the Health and Safety Commission's HSE ACOP L8 – Approved Code of Practice.
Here at Aquatech Water Treatment we pride ourselves with being able to offer what we believe, to be the most competitive and professional service available in the Water Treatment Industry. We are also active members of the Water Management Society.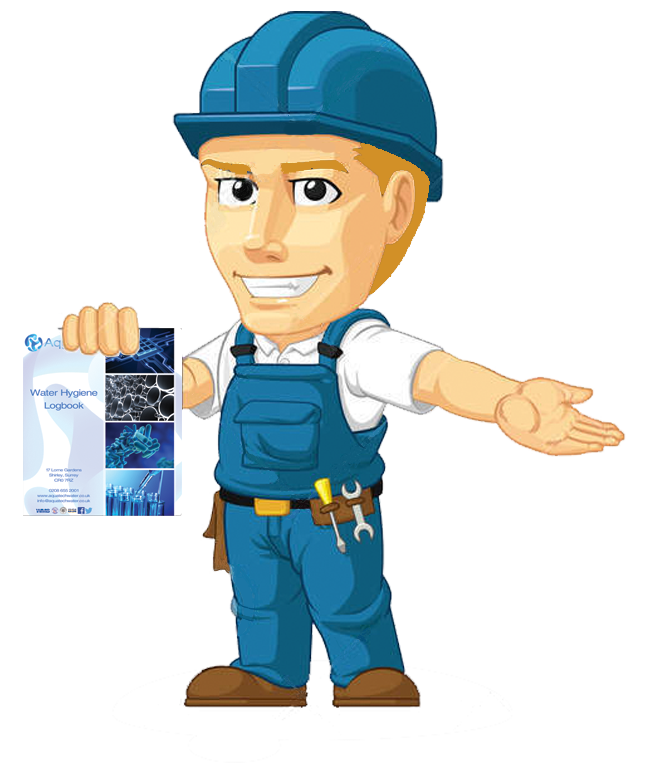 HSE ACOP L8 Legionella Risk Assessment
Cleaning and Disinfection
Monitoring Contracts in-line with HSE ACOP L8
Bacteriological & Legionella Analysis
Full & Comprehensive Closed System Analysis
Cooling Towers
Full range of Water Treatment Chemicals
Water Softeners
BSRIA Pre-Commission Cleaning
Remedial Chemical Cleaning
Consultancy Services
Legionella Awareness Training Services
Chlorine Dioxide & Silver Peroxide Technology
Fully comprehensive Water Hygiene Logbook
Acid De-Scaling for Boilers and HWS Cylinders
CHEMICAL CLEANING
Any investment in ensuring that a water system is free of unwanted matter and not damaging to the equipment it is used in before its first use will pay dividends over time. And, by setting out a proper regime for ongoing servicing and maintenance, alongside our engineers, your system will deliver the level of safe, reliable performance you need. All this can be achieved cost-effectively where pre-commissioning is taken seriously. After investing in a water system it makes sense to invest in its future.
Aquatech's pre-commissioning cleaning work is all carried out to the exacting standard of BSRIA application notes, the industry recognised best practice control.
Aquatech's Pre-commissioning services provides the foundation on which your system's future reliability and safety is built.
Pre-Commission cleaning and commissioning the foundation on which a safe, effective and economically viable water system is built. Any lack of attention to this stage will almost certainly have a knock-on effect to other trades.
Any and all remedial cleaning is performed in order to restore a system that was previously fouled with scale, corrosion, general dirt / debris or microbiological contamination to a more stable and efficient condition.
The cleaning agents used for remedial cleaning are a mixture of but not entirely, acids, chelants, neutralizing agents, and specialty cleaning chemicals. Here at Aquatech we have a full range of speciality chemicals, with the ability to mix and match, as required, so the correct product is tailored to suit the system, fully dependent upon its 'metal' make up.
LEGIONELLA RISK ASSESSMENT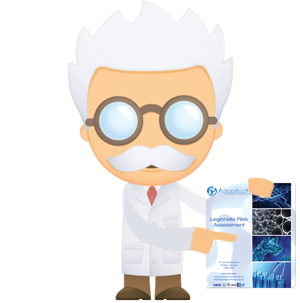 The Approved Code of Practice L8 2013 'The Control of Legionella Bacteria in Water Systems' (ACOP L8) applies to all businesses in the UK who store or use water in a manner that is likely to create an aerosol, irrespective of the industry sector to which they belong.
Failure to comply with any provision of any Approved Code of Practice is not in itself an offence but any be used in criminal proceedings as evidence of failure to comply with appropriate regulations.
The requirements for a business under ACOP L8 are:
• to identify and assess all sources of risk: ( carried out in strict compliance to BS 8580:2010 – Water Quality Risk assessments for Legionella control-Code of Practice)
• to prepare a written scheme;
• to appoint a responsible person;
• to implement and manage the scheme;
• to keep records.
Aquatech's Water Hygiene Service has been specifically designed to help you meet all your individual requirements. Our Risk Assessors are competent qualified engineers, with an expert knowledge of domestic water systems. They have all the required knowledge and skills to identify the conditions that can lead to an outbreak of Legionella.
CONTACT
Please feel free to get in touch with us today should you have any enquiries.
Either by completing the direct enquiry form, and a member of our team will respond within 24 hours.
Alternatively please contact a member of the team on the telephone number listed above.